Product Liability & Toxic Tort Law
Delivering Innovative Business and Legal Solutions
Who We Are
Our mission is to partner with our clients to develop innovative business and legal solutions for all of their product liability needs.
For over thirty years, we have represented Fortune 500 Corporations as well as closely-held companies including product designers, manufacturers, distributors and sellers in litigation, arbitration and mediation proceedings. We have also handled numerous toxic tort cases involving exposures to asbestos, benzene and mold.
Our attorneys have the experience and skill to effectively manage the most complex of today's product liability and toxic tort cases. We are well versed in the legal issues surrounding product liability matters and are dedicated to keeping abreast of all changes and developments in this continuously evolving area of the law.
Our knowledge of substantive legal issues allows us to effectively analyze a case in its early stages and to develop and implement a comprehensive trial strategy and litigation plan. Early strategic planning effectively positions the matter for a favorable resolution whether by settlement or trial.
Our legal acumen in the products liability arena has been developed in the courtroom and greatly enhanced by our participation in organizations such as the Defense Research Institute and the Products Liability and Mass Tort Sections of the American Bar Association.
We provide experienced and cost-effective legal representation in this "high stakes" area of law where the results can have a dramatic impact on the viability of a company.
What We Have Done
We have partnered with corporations in the following industries to resolve complex business issues and litigation matters.
Automotive
Chemical
Construction Products
Consumer Products
Fuel Cell
Industrial Equipment
Medical Devices
Military Equipment
Pharmaceutical
How We Can Help You
As your partner in the business of law, we stand ready to assist with your day to day business issues and offer services in the following areas:
Claim Documentation
Contracts
Document Retention Policies
Insurance
Litigation
Product Literature/Advertisements
Product Recalls
Product Warnings/Labels
Risk Management/Loss Prevention
The Future
We are focused on the future and working to keep apprised of current developments, trends and emerging technologies in areas such as :
Autonomous Vehicles
Drones
Internet-of-Things
3D Printing

Key Contacts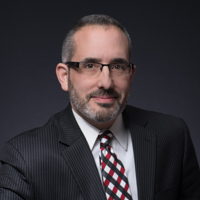 Richard M. Dighello
860.548.2633
rdighello@uks.com
Download vCard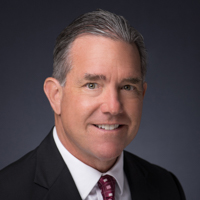 Kerry R. Callahan
860.548.2639
kcallahan@uks.com
Download vCard

Our Professionals
Kerry R. Callahan
Richard M. Dighello
Brian C. Hoeing
Cristina Salamone
Matthew P. Warden

Related Services
Appellate & Complex Litigation
Commercial Litigation
Insurance Coverage and Defense Litigation