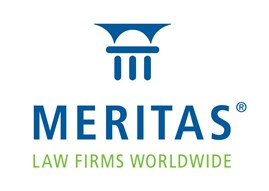 Updike, Kelly & Spellacy, P.C. is a founding member of MERITAS™, a business alliance of more than 7,000 lawyers in 175 independent member firms in 80 countries around the globe that are dedicated to providing business clients access to sophisticated legal advice and exceptional service.  MERITAS™ was launched in February 2002 to enhance the eleven-year relationship forged by the members as Commercial Law Affiliates. Its purpose is to create closer integration among its members to better serve business clients with worldwide legal needs. Each independent member firm is held accountable to rigorous membership requirements and service standards. In order to maintain membership, firms must:


Adhere to a specific set of service standards, such as responding to all client communications within 24 hours
Demonstrate a record of consistent client satisfaction
Comply with a stringent code of ethics that often meets or exceeds local professional guidelines
Provide clients with Alternative Dispute Resolution options when appropriate
Undergo a recertification process that requires an AV-rating in Martindale-Hubbell where available, have a conflict avoidance procedure in place, maintain a full-service practice mix, carry professional liability coverage where available, maintain a docket control system and meet Continuing Legal Education requirements
 
MERITAS™ clients range from small, family-owned businesses to multinational, publicly held corporations. The involvement of clients in screening and monitoring service standards of member law firms is the secret to its success. An advisory board of clients helps establish membership criteria and assists with the selection and retention of member law firms. Every 90 days, clients are contacted who have used a member firm to assess their satisfaction. Client satisfaction rating of member firms are posted on MERITAS'™ web site for clients and members to review. Unlike many legal groups, MERITAS™ takes pride in requesting firms to leave who cannot maintain these standards. This provides clients with the comfort of knowing their legal work will be handled reliably and consistently around the world.

Other important features are:


Access to 20,000+ written evaluation records on each member firm detailing their performance on specific client matters
An extensive searchable database of 3,500+ North American lawyers covering both industry experience and legal practice areas
A common technology platform linking all member firms for more efficient client support
Assignment of a client support partner for companies that want a single point of reference to coordinate all of their work

As more companies do business worldwide, both large and small companies alike are finding they need coordinated, trustworthy global legal services. In the past, the only options for companies were to build their own in-house legal department, use large national firms, or develop personal networks of preferred legal providers. However, since large national or international firms don't operate everywhere, the quality can be uneven and the fees can be excessive. Through MERITAS'™ legal services model, Updike, Kelly & Spellacy, P.C. provides clients with coordinated, cost-effective services to meet their legal needs using law firms that adhere to the same high quality standards on a worldwide basis.
For further information visit www.meritas.org.