Election Disputes
The firm, in part due to its extensive representation of municipalities and other governmental bodies, as well as its governmental relations practice, has been engaged in election disputes for many years. These cases have been counseled and litigated at the state and federal level, although primarily have involved state disputes due to the number of contested state offices, and even the internecine challenges within those offices. Elections law, including general elections and primaries, solely is a creature of statute and its interpretation by the courts. Knowledge of, and experience with, Title 9 of the CT General Statutes, which governs state and federal disputes, is essential to successfully navigating elections law issues. The statutory rules of pleading and the immediate time deadlines for response and contested hearings are unique and different from the general rules of pleading. Failure to be familiar with them has been fatal to many challenges. The firm's experience with these statutes and their interpretation has led to its repeated success in defending challenges and overturning election results.
The firm also is familiar with state party rules, including Democratic, Republican and independent, which is also essential to representing candidates and other parties of interest in party disputes involving the nominating process, qualification for primaries, petitioning and related issues. Firm attorneys often are requested to serve as parliamentarian or outside counsel in these matters.
Recently, by way of example, the firm successfully represented a local municipality and the winning mayoral primary candidate as trial counsel and twice before the CT Supreme Court, which dismissed the repeated challenges to the election outcome. The election attorneys at the firm have a deep and experienced knowledge of election disputes.

Key Contacts

John F. Wolter
860.548.2645
jwolter@uks.com
Download vCard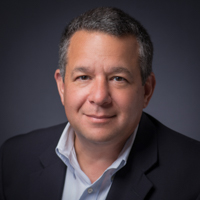 Richard D. Carella
860.548.2681
rcarella@uks.com
Download vCard

Our Professionals