Kerry R. Callahan
Shareholder, Hartford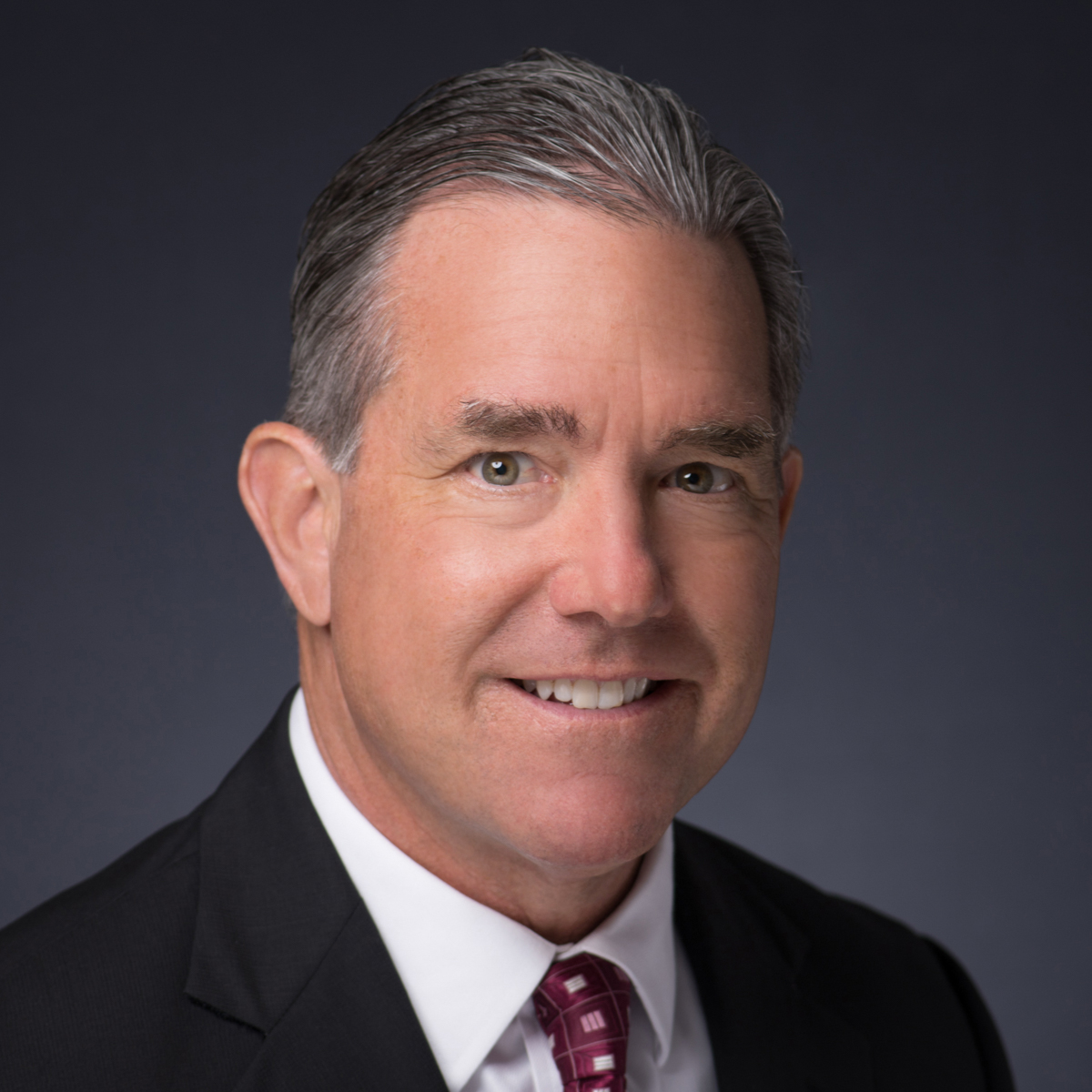 860.548.2639
kcallahan@uks.com
Download vCard
Assistant: 
Donna McKiernan
860.509.5311
dmckiernan@uks.com
Kerry R. Callahan, a Shareholder and Chairman of its Litigation Practice Group, focuses his practice in the areas of commercial litigation, defense of professional liability claims and insurance defense and coverage litigation. He has tried numerous jury and bench trials to verdict in both state and federal courts and has appeared frequently before the Connecticut Appellate and Supreme Courts and the United States Second Circuit Court of Appeals. Attorney Callahan is certified as a civil trial advocate by the National Board of Trial Advocacy.
Attorney Callahan has represented many accountants, physicians, dentists and lawyers defending malpractice claims. He has also handled many commercial and employment related litigation and arbitration matters. Moreover, he has represented defendants in a wide variety of personal injury cases, ranging from claims based on asbestos and lead paint exposure to actions involving traumatic brain injury and chronic pain syndromes, such as fibromyalgia. In addition, Mr. Callahan has represented towns and cities in tax appeals and land use litigation and has defended municipalities against allegations of police misconduct and civil rights violations, in both state and federal court. Attorney Callahan is a frequent lecturer on state and federal civil procedure and on trial practice.
Reported Cases
SJK Properties v. Town of East Windsor, et al., Complex Litigation Docket, HHD X03 cv-16-6067462 S (Conn. Super. 2019)
General Insurance Co. of America v. Okeke, 182 Conn. App. 83, 189 A.3d 15-8 (2018)
Deane v. Khan, 179 Conn. App. 58, 178 A.3d 403 (2018)
Cumming v. Fiedler, 3:16-cv-1939 (D. Conn. 2018)
DeSouza v. Taiman, 3:16-cv-00490 (D. Conn. 2017)
Stone v. Pattis, 159 Conn. App. 405, 123 A.3d 87 (2015)
Iacurci v. Sax, 313 Conn. 786, 99 A.3d 1145 (2014); Iacurci v. Sax,139 Conn. App. 386, 57 A.3d 736 (2012)
Taylor v. Barberino, 136 Conn. App. 283, 44 A.3d 875 (2012)
Heyse v. Case, 293 Conn. 905; 976 A.2d 705 (2009)
Stiffler v. Continental Ins. Co., 288 Conn. 38, 950 A.2d 1270 (2008)
L.A. Limousine, Inc. v. Liberty Mut. Ins. Co., 207 WL 2746629 (D. Conn. 2007)
Branford Paint Ctr., Inc. v. PPG Architectural Finishes, Inc., Conn. Super. Lexis 1482 (2007)
Almada v. Wausau Business Ins. Co., 274 Conn. 449, 876 A.2d 535 (2005)
Rubel v. Wainwright, 273 Conn. 919; 871 A.2d 1028 (2005)
Janusauskas v. Fichman, 261 Conn. 913, 806 A.2d 1054 (2003)
Suffield Devel. Assoc. v. National Loan Investors, 260 Conn. 766, 802 A.2d 44 (2002)
Arriola v. Windham Board of Educ., 53 Fe. Appx. 163 (2002)
Keeney v. City of New London, 196 F. Supp. 2d 190 (D. Conn. 2002)
Corcoran v. Taylor, 258 Conn. 925, 783 A.2d 1027 (2001);
Corcoran v. Taylor, 65 Conn. App. 340, 782 A.2d 728 (2001)
Fayer v. Town of Middlebury, 258 F.3d 117 (2d Cir. 2001)
Moore v. Continental Cas. Co., 252 Conn. 405, 746 A.2d 1252 (2000);
Moore v. Continental Cas. Co., 52 Conn. App. 287, 725 A.2d 994 (1999)
Rader v. Vijaysekar, 52 Conn. App. 905, 732 A.2d 834 (1999)
Proctor v. MCI Communications Corp., 19 F. Supp. 2d 11 (1998)
Ireland v. Town of Wethersfield, 242 Conn. 550, 698 A.2d 888 (1997)
Walczyk v. Barberino Realty, Inc., 1997 Conn. Super. LEXIS 715
Herbert S. Newman and Partners, P.C. v. CFC Constr. Ltd. Partnership, 236 Conn.750, 674 A.2d 1313 (1996)
Early Wethersfield Building Co. v. Town of Wethersfield, 1996 Conn. Super. LEXIS 1101 (1996)
Kurisoo v. Providence & Worcester Railroad Co., 68 F.3d 591 (1995)
Main v. Roth, 1995 Conn. Super. LEXIS 1528
Aetna Life & Cas.Co. v. Bulaong, 218 Conn. 51, 588 A.2d 138 (1991)
Mr. Callahan received his J.D., with high honors, from the University of Connecticut School of Law in Hartford, Connecticut. He was a member and editor of the Connecticut Law Review and received awards for scholastic achievement. He received his B.A., cum laude, from Middlebury College in Middlebury, Vermont. He is a member and director of the Connecticut Defense Lawyers Association. He has served as a Fact- Finder/Arbitrator for the Connecticut Judicial Department and on the Board of Directors and the Finance Committee at Winding Trails, a non-profit, recreation facility in Farmington and the Mad River Glen Cooperative. An avid fly-fisherman and skier, he is also a member of the Farmington River Anglers' Association.
Mr. Callahan, for 13 years, wrote a popular monthly column that appeared in The Hartford Courant, "Microbrew Review." He also published "Comment, Protecting Child Sexual Abuse Victims in Connecticut," 21 U. Conn. L. Rev. 401 (1989).
J.D., High Honors, University of Connecticut School of Law, Hartford, CT 1989
- Connecticut Law Review, Member and Editor
- American Jurisprudence Awards:
- Corporate Finance, Trial Practice and Conflicts of Law

B.A., English and Spanish, cum laude, Middlebury College, Middlebury, VT 1983
- Dean's List
- Charles Dana Scholarship
- Delta Upsilon
- Varsity Football
Connecticut Bar Association

Connecticut Defense Lawyers Association
- Director

Connecticut Judicial Department
- Fact-finder/Arbitrator

Farmington River Anglers' Association

Hartford County Bar Association
- Chair, Civil Litigation Committee

Winding Trails, Farmington, CT
- Board of Directors Former Member, Finance Committee Member
State of Connecticut

U.S. District Court, District of Connecticut

U.S. Court of Appeals, Second Circuit
Author, "Microbrew Review," monthly column in the Hartford Courant 1997 - 2010
Comment, Protecting Child Sexual Abuse Victims in Connecticut, 21 Conn. L. Rev. 407-66 (1989)
Certified as a Civil Trial Advocate by the National Board of Trial Advocacy