Construction Law
A long standing commitment to meeting the needs of the design professional, construction and development industries
For more than fifty years, the Firm has concentrated on meeting the multi-faceted needs of the construction, design and development industries. We have successfully represented design professionals, owners, contractors, subcontractors, suppliers, building committees, insurers and others.
The Firm has been involved in the development, design and construction, management and/or dispute resolution process of many of the major construction and development projects in Connecticut over the last five decades, as well as in a number of other states around the country, and globally. Those projects include commercial buildings, schools (including universities), medical facilities, museums, green (LEED) projects, distribution facilities, wastewater treatment facilities, landfill facilities, high-rise buildings, malls, hotels, condominiums, high-end residences, transportation related projects, utility projects, energy related projects and others.
As construction counsel for our clients, we stay actively involved from the conceptual and contract forming stage through the conclusion of the project, working with our clients to promptly address, mitigate and/or resolve any legal issues or problems that may arise during each phase of the project. That work may include negotiation, mediation, litigation, arbitration, appeals and/or other dispute resolution alternatives. We have handled disputes from the simplest fee and/or liability claims to the most complex multi-phase and multi-party construction disputes. We also assist clients with lien and bond claims, in order to secure payment or clear title.
We also provide in-depth knowledge and experience in preparing, negotiating and reviewing contracts of all forms (both standard industry form and customized versions), bid issues (preparation of bid forms, review of bid documents and bids themselves for compliance and resolution of bid disputes), contract interpretation, assistance with the change order process, mechanics' liens, environmental counseling, employment issues and assistance with selection of appropriate technical experts.
Our services include handling:
Construction claims of all varieties including claims for malpractice, breach of contract, warranty and all other types of claims relating to all construction team members;
Work performance issues including workmanship, nonpayment for work performed, extra work, suspension of work, delay/acceleration of work and disruption of work method or sequence;
Changes encountered during the project, whether caused by a party or unforeseen conditions;
Mechanics liens, performance bond and payment bond claims on public and private projects;
Default and bankruptcy;
Subrogation issues;
Environmental compliance orders and permits;
Zoning and building code compliance;
Comparative responsibility of the various participants in the project; and,
Injury and death on the construction site,
The firm's construction group works closely with other groups in the firm (employment, environmental, corporate, finance, real estate and many others) to ensure that all of our clients' needs are met.
It is our goal to achieve the optimal result for each and every client through the most efficient means possible.

Key Contacts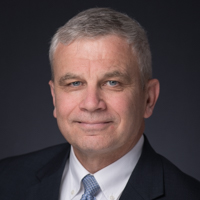 Donald W. Doeg
860.548.2639
ddoeg@uks.com
Download vCard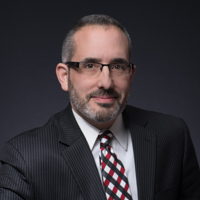 Richard M. Dighello
860.548.2633
rdighello@uks.com
Download vCard

Our Professionals
Donald W. Doeg
Richard M. Dighello
Cristina Salamone
William S. Shapiro
Matthew P. Warden
Related Services
Alternative Dispute Resolution
Appellate & Complex Litigation
Commercial Litigation
Environmental
Insurance
Professional Liability
Property Valuation & Tax Appeal