Bonnie D. Kumiega | Paul Harris Fellowship Award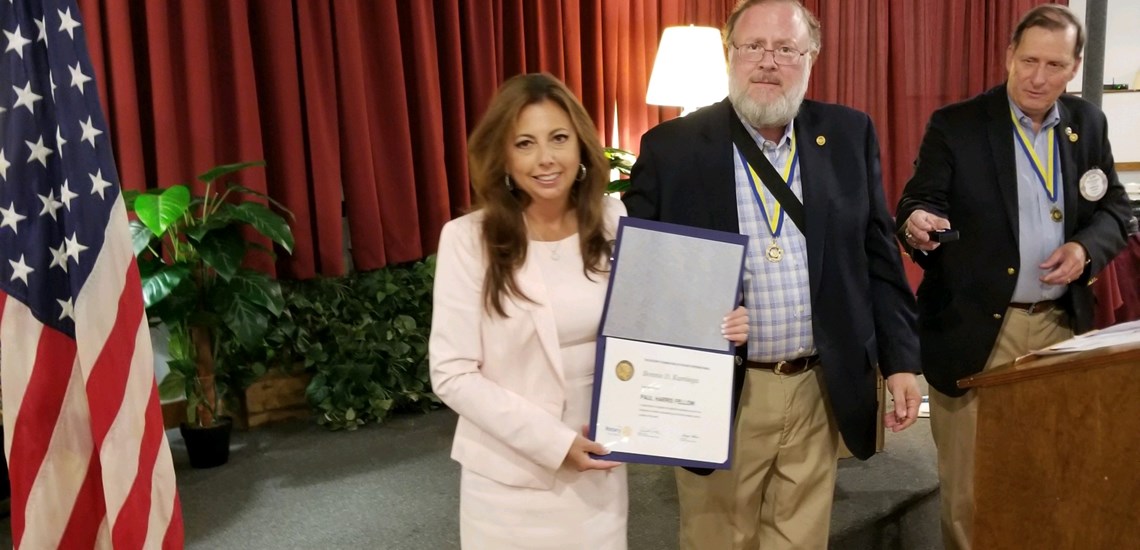 Bonnie D. Kumiega was a recent recipient of the Paul Harris Fellowship Award in recognition of her contributions to the club and community. 
The Paul Harris Fellowship Award is one of the highest honours Rotary can bestow upon a person. Recipients are Rotarians and community professionals, in recognition of their outstanding contributions, exemplifying the highest ideal in Rotary in placing "SERVICE ABOVE SELF." This honour accompanies a donation of $1,000 or more, in the recipient's name, to Rotary International's "Annual Program Fund," which supports Rotary's world-wide programs.
Attorney Kumiega's practice areas include commercial and residential real estate, real estate development and land use, leasing, general corporate counsel, business law, business formation, mergers and acquisitions, estate planning, trusts and estates, business succession planning, probate law and municipal law.