Richard S. Order
Shareholder, Hartford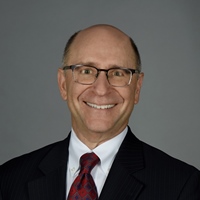 860.548.2659
rorder@uks.com
Download vCard
Assistant:
Pamela McDonald
860.509.5310
pmcdonald@uks.com
Richard S. Order tackles litigation and trial work as a creative process. He applies court rules and procedures to execute strategies that achieve favorable outcomes. While drawing on his experiences, he approaches each case in different ways, as no two cases are the same. In many respects, Richard views civil litigation over business disputes as chess matches in which creativity and perseverance ultimately prevail.
Richard is a trial lawyer who represents clients in business disputes involving claims such as breach of contract, breach of fiduciary duty, partnership break-ups, antitrust, franchise, trademark and patent infringement, false advertising, fraud, unfair trade practices and competition, civil theft, breach of employment and non-compete agreements, vexatious litigation, and tortious interference in federal and state trial and appellate courts throughout the country.
Richard has represented clients also in domestic and international arbitrations and mediations before such alternative dispute resolution providers as the American Arbitration Association, the International Centre for Dispute Resolution, and the National Association of Securities Dealers Dispute Resolution, now merged into FINRA. Richard serves as an arbitrator on the American Arbitration Association's National Roster of Neutrals and has also served as a mediator.
As Chair of the Firm's Pro Bono Committee, Richard established a program for helping victims of domestic violence obtain restraining orders against their abusers. For this, he was honored in 2016 by the Connecticut Coalition Against Domestic Violence and in 2021 received the Connecticut Bar Association's Honorable Anthony V. DeMayo Pro Bono Award.
Since 2002, Martindale-Hubbell has awarded Richard an AV Preeminent ® rating. Richard has also been recognized in The Best Lawyers in America in the practice area of Commercial Litigation (2013-present) and in Connecticut Super Lawyers (2013-present).
For representative cases Richard has handled, please see the tab below.
J.D., Columbia University School of Law, New York, NY, 1981
Managing Editor, Columbia Human Rights Law Review

B.A. Classics, summa cum laude, Wesleyan University, Middletown, CT, 1978
Phi Beta Kappa
Ingraham Prize
American Arbitration Association

Member, National Roster of Neutrals



American Bar Association

Litigation Section, Committee on CorporateCounsel, Co-Chairman ADR Subcommittee, 1999-2008



Connecticut Bar Association

Federal Practice Section, Chairman, 1995-1998; Treasurer, 1993-1995; Secretary, 1992-1993; Executive Committee, 1992-Present 



Hartford County Bar Association


Mandell Greater Hartford Jewish Community Center

Board of Directors (2015-2021)
Vice President (2017-2019)
Treasurer (2019-2021)
Co-Chair, Jewish Film Festival (2017-2021)



Town of Simsbury, Connecticut

Former Board of Ethics, Chairman



Community Health Services, Inc.

Former Board of Directors, Secretary, Executive Committee, and Chairman of Governance Committee
State of Connecticut

State of New York

United States Supreme Court

U.S. Court of Appeals, Second Circuit

U.S. Court of Appeals, Seventh Circuit

U.S. Court of Appeals, Federal Circuit

U.S. Court of Appeals, Ninth Circuit

U.S. District Court, District of Connecticut

U.S. District Court, Southern District of New York

U.S. District Court, Eastern District of New York

U.S. District Court, Northern District of New York

U.S. District Court, Western District of New York

U.S. District Court, Eastern District of Michigan
Effective Written Advocacy in the U.S. District Court for the District of Connecticut, Connecticut Bar Association Annual Meeting, June 14, 2010

Doe v. Norwalk Community College Analysis for LexisNexis Expert Commentaries, November 2007

Decisions Interpreting Connecticut's Rules of Class Action Procedure in Survey of State Class Action Law, American Bar Association Section of Litigation, Annual Report of the State Laws Subcommittee of the Class Actions and Derivative Suits Committee (2006-present)

Arbitration Freed From American Fee Rule, The Connecticut Law Tribune, Business Litigation Supplement, April 17, 2006

Federal Litigation Guide: New York and Connecticut, Matthew Bender, 1998 (Contributor)

Staff Privileges Emerge as Managed Care Battleground, Physician's Management, March 1997

Judge Restricts Witness-Coaching at Depositions, Connecticut Bar Association Federal Practice Section Newsletter, Fall 1994

Alternative Dispute Resolution: Simplified Justice or a Shield for Smoking Guns?, Hartford Business Review, June 1993

Washington turns up antitrust heat on doctors, interview in Medical Economics, August 5, 1991

Lender's Lien's Lost, Connecticut Lawyer, May 1991

War correspondents: military pawns or truth seekers?, The Hartford Courant, Op-Ed Page, March 31, 1991

Are Aliens Still a Suspect Class After Norwick?, 11 Columbia Human Rights L. Rev. 227, 1979
Domestic Violence Advocacy and the Legal Profession, University of Connecticut Women Law Students Association and Family Law Association, October 27, 2022

Effective Oral and Written Advocacy in the U.S. District Court, Federal Practice Section program at Connecticut Bar Association Annual Meeting, June 14, 2010

Emanuel Synagogue 2010 Gubernatorial Political Forum, Moderator, Emanuel Synagogue, West Hartford, Connecticut, April 29, 2010

Settlement from Inside and Outside, Moderator, ABA Section of Litigation Committee on Corporate Counsel Annual Meeting, February 14, 2004

Why Do Franchisors Pick on Good Franchisees?, American Franchisee Association, April 27, 2001

Everything You Always Wanted to Know About the Federal Courts But Were Afraid to Ask, Connecticut Bar Association Annual Meeting, June 16, 1997

What Really Is a Franchise? - The Effect of Recent Case Law Changes, Connecticut Bar Association, Franchise Law in Connecticut Seminar, March 9, 1994
One of Richard's first prominent trials was Petereit v. S.B. Thomas, Inc., 853 F. Supp. 55 (D. Conn. 1993), aff'd in part, rev'd in part, 63 F.3d 1169 (2d Cir. 1995), in which he represented plaintiff distributors of Thomas' English Muffins. This case established criteria for determining the elements of a franchise and the concept of constructive termination of a franchise and is cited as a seminal decision under the Connecticut Franchise Act and as persuasive authority in construing other state franchise statutes. After an eight-day trial, Richard obtained a ruling that the distributorships were, in fact, franchises, and the court issued an injunction requiring S.B. Thomas to restore the distributors' territories and delivery routes. After appeal, S.B. Thomas converted to a franchise system and established formal franchises for the distributors.
Other significant cases Richard has handled include:
Ambrogio v. Beaver Road Associates, 267 Conn. 148 (2003): On behalf of an oral surgeon, Richard brought a breach of contract claim against the contractor who built out the surgeon's office, which later suffered constant moisture filtration through the floors. The Superior Court dismissed the surgeon's consequential damages claim for lost profits resulting from the unsanitary conditions, but the Appellate Court and the Supreme Court held that such consequential damages are available remedies in a breach of construction contract claim.
Cahaly v. Benistar Property Exchange Trust Co.: Richard defended property exchange and employer benefits companies and officers in a four-week jury trial in the Business Litigation Session of Superior Court in Boston against breach of contract, breach of fiduciary duty, fraud, and unfair trade practices claims.
Cahaly v. Benistar Property Exchange Trust Co., 268 Conn. 264 (2004): One of the plaintiffs in the Massachusetts case described above sued also in Connecticut Superior Court, seeking solely a prejudgment remedy ("PJR") of attachment in anticipation of obtaining a judgment in the Massachusetts case. The Superior Court granted the PJR, and the Appellate Court affirmed.
In a case of first impression, the Supreme Court unanimously reversed on the grounds that the plaintiff had prematurely commenced an action for enforcement of a foreign judgment before obtaining judgment and that PJRs are not available in Connecticut to secure potential future judgments in foreign courts.
San v. United Magazine Company: Richard defended a periodicals distribution company and its officers in a six-week jury trial in state court in Columbus, Ohio against defamation, promissory estoppel, breach of employment agreement, and fraud claims.
Travelers Ins. Co. v. Allied-Signal: In federal court in Connecticut, Richard represented Northeast Utilities in a rare form of class action (defendants class action) and federal interpleader brought by Travelers against the ten largest investors in its real estate investment account for pension funds. The pension funds obtained a large settlement.
Turbine Controls, Inc. v. Aviall: After an evidentiary hearing before the American Arbitration Association, Richard obtained a mid-six figure arbitration award for an FAA repair shop against an American Airlines affiliate for breach of contract.
Jarrow Formulas v. International Nutrition Company: Richard defended a Dutch nutritional supplement company and its U.S. attorney against vexatious litigation and antitrust claims stemming from their commencement of a patent and trademark infringement action. The underlying action had been dismissed because the district court granted comity to a French court's determination that the Dutch company was not the owner of the U.S. patent. Richard's defense was that the prior attorney and the client had probable cause to commence and maintain the infringement action and that the U.S. court should have decided the issue of ownership of the patent instead of yielding to the French court. On the verge of trial, Richard obtained a favorable settlement for the clients.
Benistar Cases: Richard successfully defended the nation's largest third-party administrator of multiple employer welfare benefit plans in a number of cases in Philadelphia, Chicago, Minneapolis, and Michigan alleging fraud, breaches of fiduciary duties and RICO and ERISA violations, and seeking appointment of a receiver for one of the plans. Richard's vigorous defense contributed to the withdrawal of class action allegations from the Chicago federal court action and a settlement with the plaintiffs.
INEOS Fluor v. Honeywell: Richard represented the plaintiff in breach of contract claims in federal court in Delaware for improper price increases in a chemical supply contract and obtained a favorable amendment to the supply contract.
Chemical Company v. Oil Company: On behalf of a global chemical company, Richard asserted arbitration claims before the American Arbitration Association based on improper force majeure invocation by a global oil company. Shortly before the evidentiary hearing, the client received a favorable settlement.
Rosenblatt v. ARC: Richard defended a radiology group against antitrust claims based on its exclusive provider agreement with a hospital. After completion of discovery in federal court in Connecticut, the case settled.
ColdForm, Inc. v. Faurecia Automotive: Richard filed fraud, civil theft, and unfair trade practice claims on behalf of a local machine shop against a transnational automotive supplier in Connecticut Superior Court. After extensive discovery, the case settled just before trial.
Country Fare LLC v. Lucerne Farms: Richard represented a manufacturer of ground cover mulch in a trademark ownership and infringement action in federal court in Connecticut and succeeded in obtaining full rights to the trademark for the client.
Gambro Renal Products, Inc. v. NxStage Medical, Inc.: Richard represented a medical device manufacturer in its false advertising claims under the Lanham Act against a competitor in federal court in Boston. The case eventually settled.
Vinci v. Maine Oxy-Acetylene Supply Co.: In federal court in Connecticut, Richard defended a manufacturer and distributor of industrial gases against a claim of breach of contract to purchase a plant and counterclaimed for specific performance of the purchase and sale agreement. The case eventually settled, and the client now owns the plant.
InterMetro Industries Corp. v. Enovate Medical, LLC: In federal court in Scranton, Pennsylvania, Richard defended patent infringement claims related to mobile medical computer carts. Richard succeeded in invalidating some of the patent claims in Inter Partes Reviews before the U.S. Patent Trial and Appeal Board in Alexandria, Virginia, whose decisions were affirmed by the Federal Circuit. After the Federal Circuit affirmance, the district court case settled through mediation.
Wittman v. Intense Movers, Inc.: On behalf of certain shareholders in a closely held corporation, Richard has filed an action in Connecticut Superior Court to dissolve the corporation, along with asserting derivative claims against other shareholders.
InteliClear, LLC v. Victor: Richard sued in federal court in Connecticut to remove the General Manager and member of a limited liability company and to recoup funds. At the beginning of the case, Richard obtained a preliminary injunction granting our clients control of the company. After discovery, the parties entered into a stipulated judgment just before trial.
Campus Yellow Pages, LLC v. Silverman: Richard obtained a temporary restraining order and preliminary injunction prohibiting a competitor who had stolen our client's intellectual property and trade secrets from attending the prime industry trade show for college admissions officers. The defendants then settled and agreed not to use the stolen information.