Michael P. Botelho
Shareholder, Hartford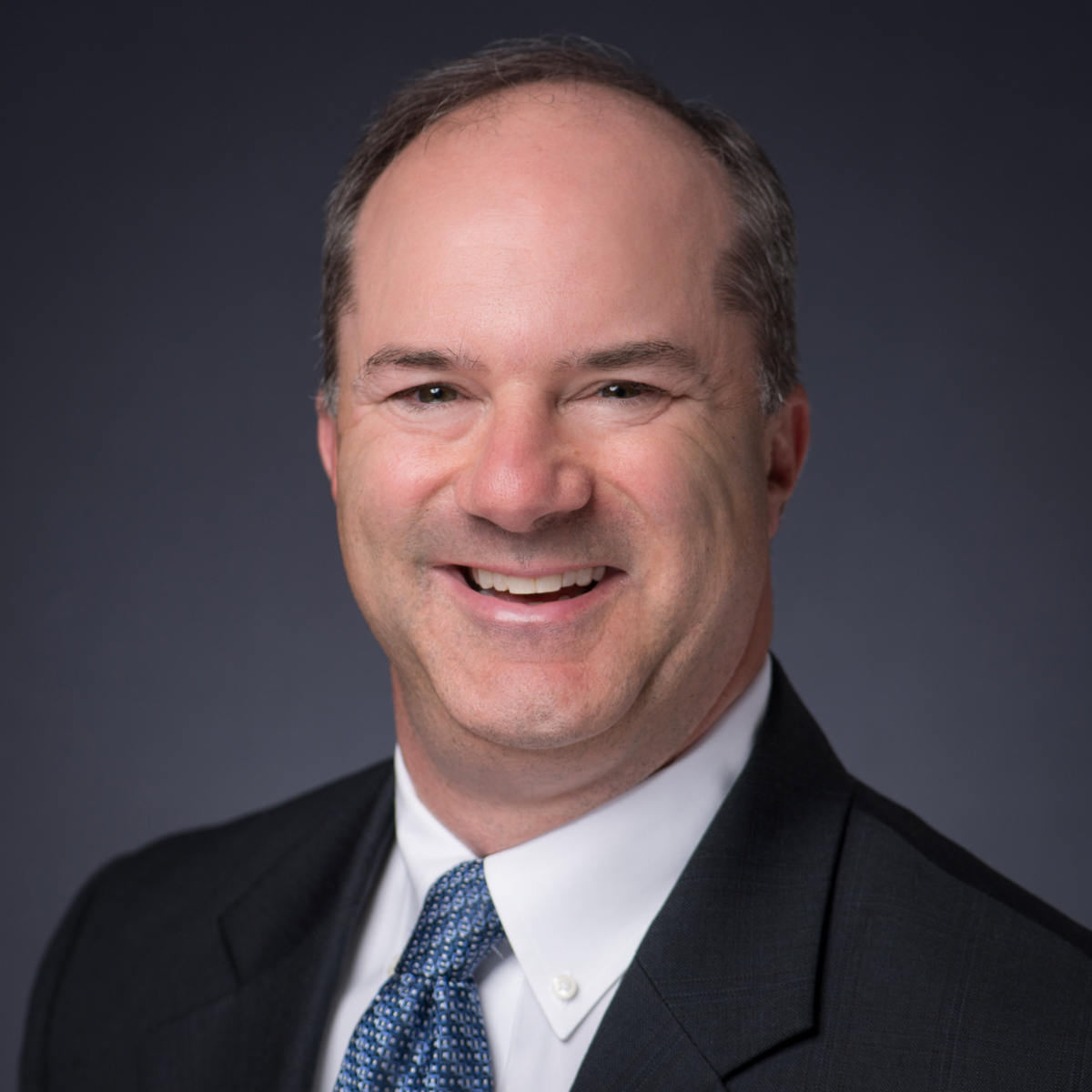 860.548.2637
mbotelho@uks.com
Download vCard
Assistant:
Kathy Newton
860.509.5313
knewton@uks.com
Michael P. Botelho represents issuers, underwriters, trustees, letter of credit banks and purchasers in general obligation bond, refunding bond and revenue bond financing transactions. He currently represents municipalities in bonding, education funding, real estate development, governance, personnel and other municipal law matters. He has also represented the State of Connecticut as bond counsel in connection with its special tax obligation bond program, one of the State's major revenue bond programs, which funds statewide transportation infrastructure improvements. Mr. Botelho represents the Connecticut Department of Economic and Community Development and the Connecticut Department of Housing on funding, development and real estate matters. Additionally, Mr. Botelho provides advice to commercial banks, institutional lenders and borrowers in complex asset-based, real estate and construction lending transactions.
Prior to coming to the Firm in 1999, Mr. Botelho served as General Counsel in the State of Connecticut Treasurer's Office where he advised the state treasury in such areas as investments, public finance, securities law, unclaimed property, qualified state tuition programs, workers' compensation and employment law. Mr. Botelho has considerable experience working with a number of state and municipal offices, such as the Office of Policy and Management, the State Attorney General's Office and the State Department of Transportation.
Mr. Botelho is a frequent speaker on various bonding, financing and development matters involving municipalities including the disclosure requirements imposed on municipal issuers under federal securities laws.
Mr. Botelho has received an AV Preeminent Peer Review Rating from Martindale-Hubbell and was named Super Lawyer in Connecticut in the area of Government Finance (2015-2017). 
J.D., cum laude, Georgetown University Law Center, Washington D.C., 1991
– Dean's List

B.A., magna cum laude, History, Bowdoin College, Brunswick, ME, 1988
– James Bowdoin Scholar 1985-1988
– Class of 1875 Prize in American History
– Thesis: "The Origin of U. S. Nonintervention in the Spanish Civil War" - High Honors
– Semester Abroad: University of Madrid, Spring 1987
Bowdoin College
Class Agent 2015 - Present

Congressman Rob Simmons, 2002 - 2006
Finance Committee
Campaign Committee

Connecticut Bar Association

Connecticut Conference of Municipalities

Connecticut Government Finance Officers Association

Connecticut Republican State Central Committee, 2003 - 2009
4th Senatorial District Award, September 2009

Connecticut Association of Municipal Attorneys

Glastonbury Economic Development Commission, 2003 - 2009

Glastonbury Republican Town Committee
First Vice Chairman 2000 - 2002
Executive Committee 2000 - Present
Second Vice Chairman 2018 - Present

Glastonbury Town Plan and Zoning Commission, 2009 - Present
Secretary 2016 - Present

Governor M. Jodi Rell, 2006
Finance Committee

Governor's Commission on Unfunded Mandates, 2006 - 2007

Governor's Small Business Advisory Council, 2003 - 2009

Hartford Hospital Corporation
Board of Governors 2008 - Present

Hartford HealthCare Corporation
Finance Committee 2009 - 2017
Pension Subcommittee 2012 - 2014


March of Dimes (Connecticut Chapter)
Executive Leadership Committee, March for Babies 2015 - 2016
Chairman of the Board of Directors 2009 - 2012
Board of Directors 2003 - 2014
Public Affairs Chair 2005 - 2009
2012 Leadership Award


National Association of Bond Lawyers
Vice Chair, Issuer's and In-House Counsel Committee 2020-Present
Chair, Disclosure Policy Committee 2019-2020
Chair, 2012  Tax and Securities Law Institute, March 8-9, 2012
Vice Chair, 2011 Tax & Securities Law Institute, March 3-4, 2011
Securities Vice Chair, 2010 Tax & Securities Law Institute, February 18-19, 2010
Securities Law and Disclosure Committee
Republican Presidential Nominee John S. McCain, 2008
State Lead Counsel
Campaign Coordinator for First Congressional District
Delegate to Republican National Convention
State of Connecticut

U.S. District Court, District of Connecticut

Commonwealth of Massachusetts
"Opportunity Knocks for Community Banks," The Connecticut Law Tribune, December 1995
"A New Day Dawning: The Role of Connecticut's Community Banks in the Post- Merger Era," The Commercial Record, July 1995
"Unraveling the Workouts of the Early Nineties," The Commercial Record, June 1995
Faculty Member, The Workshop: "SEC Enforcement" Sponsor: National Association of Bond Lawyers, October 13-15, 2021


Panel Chair, The Institute: "Understanding the Roles of Disclosure Counsel and Underwriter's Counsel" Sponsor: National Association of Bond Lawyers, March 3-5, 2021


Panel Chair, The Institute: "Roles and Responsibilities of Underwriter's Counsel" Sponsor: National Association of Bond Lawyers, March 19-20, 2020


Faculty Member, The Workshop: "Practical Pointers on Disclosure and Compliance Programs and Interfacing with the SEC Staff in the Current Regulatory Environment" Sponsor: National Association of Bond Lawyers, September 11-13, 2019


Faculty Member, Tax & Securities Law Institute: "SEC Enforcement" Sponsor: National Association of Bond Lawyers, February 22-23, 2018


Faculty Member, Tax & Securities Law Institute:  "Risk Factor and Risk Disclosure in the Municipal Securities Market" Sponsor: National Association of Bond Lawyers, March 9-10, 2017


Faculty Member, Tax & Securities Law Institute: "Securities and Tax Law Issues in Private Placements and Bank Loan Transactions" Sponsor: National Association of Bond Lawyers, March 5-6, 2015


Faculty Member, Tax & Securities Law Institute: "Current Disclosure Issues in Primary Offerings" Sponsor: National Association of Bond Lawyers, March 27-28, 2014


Panel Member: "Changes to the Continuing Disclosure Regime for Municipal Issuers" Sponsor: Connecticut Government Finance Officers Association, April 2, 2009


Faculty Member, Tax & Securities Law Institute: "Continuing Disclosure Issues" Sponsor: National Association of Bond Lawyers, March 5-6, 2009


Faculty Member, Tax & Securities Law Institute: "Small Issuer Practice Mini- Summit" Sponsor: National Association of Bond Lawyers, February 21-22, 2008


Moderator: "New Assistance for Brownfield Remediation" Sponsors: Updike, Kelly & Spellacy, P.C. and Connecticut Development Authority, January 29, 2002


Faculty Member: "Electronic Issues in the Municipal Bond Context" Sponsor: National Association of Bond Lawyers, May 3-4, 2001


Panel Member and Moderator: "Issuer Beware: Emerging Issues Concerning Electronic Disclosure of Municipal Financial Information and Other Data" Sponsor: Connecticut Government Finance Officers Association, February 2, 2001


Moderator: "The Continuing Debate over Dead-Hand Pills" Sponsor: The Council of Institutional Investors


Faculty Member: Commercial Real Estate Transactions Seminar Sponsor: Connecticut Bar Association