John C. King
Principal, Hartford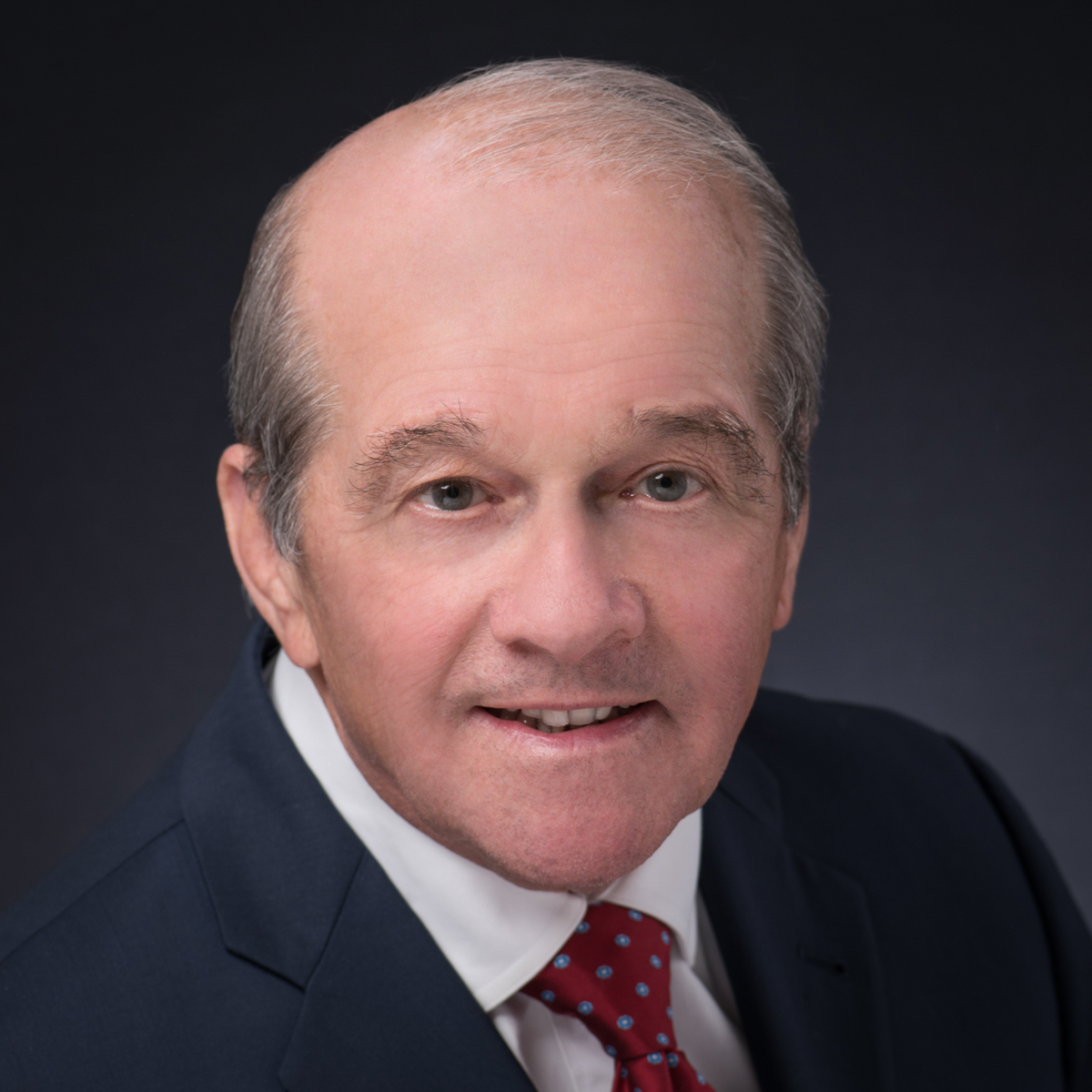 860.548.2608
jking@uks.com
Download vCard
Assistant: 
Feruza Gasztold
860.509.5356
fgasztold@uks.com
John C. King became a Shareholder of the Firm in 1981. Prior to that, he served as
Law Clerk to the Honorable John P. Cotter, then Senior Associate Justice of the
Connecticut Supreme Court and Chief Court Administrator for the State of
Connecticut.

Mr. King has extensive trial experience, both court and jury, and appellate experience
in the state and federal systems. Mr. King coordinated the extensive litigation services
the firm provided in connection with the New Haven Mall project. In that capacity,
he worked with in-house and national counsel and was responsible for simultaneous
defense of fourteen lawsuits brought by opponents of the project in various state and
federal trial and appellate courts, as well as for proactive litigation brought against
such parties. He successfully defended United Technologies Corporation in a jury
trial of a wrongful discharge claim, and, in a case described in The Connecticut Law
Tribune as one of the most significant wrongful discharge cases in many years, Mr.
King tried to the Court, and argued before the Connecticut Supreme Court, on
behalf of Boehringer Ingelheim Pharmaceutical, Inc.

Mr. King has represented clients in arbitration proceedings and in mediation. He
also has served as a private mediator in a variety of disputes, and has received a
Certificate from the American Arbitration Association ("AAA") attesting to his
mediation skills.

Mr. King also has extensive experience within the state and federal administrative
system, and has represented a significant number of clients before the Connecticut
General Assembly on a wide variety of matters. Mr. King's legal and legislative clients
have included Northeast Utilities (Eversource), Microsoft, CT AIA, A.T.&T., United
Technologies, General Electric, national insurance companies, railroads, national
pharmaceutical companies, the Connecticut Police Chiefs Association and the
Connecticut Catholic Conference.

In the area of municipal law, Mr. King has represented many of Connecticut's
municipalities, including Hartford, Bridgeport, New Britain, Bristol, Middletown,
Suffield and Newtown. Mr. King represented the City of Bridgeport both at the trial
and appellate level and before the United States Supreme Court in a case in which
the Supreme Court granted the City's Petition for Certiorari and reversed both the
Court of Appeals for the Second Circuit and the United States District Court for the
District of Connecticut.

Mr. King was chief trial counsel for the Tweed New Haven Airport Authority in a
federal action in Bridgeport, wherein the U.S. District Court awarded a permanent
injunction to Tweed against the Town of East Haven, holding that East Haven's
attempt to regulate a runway safety project was federally preempted.
Mr. King successfully represented the City of Bridgeport, both at trial and before the
CT Supreme Court, in a matter wherein the court dismissed a state elections law
challenge to the results of the primary for Mayor. Mr. King recently represented Tweed
before the Second Circuit Court of Appeals and on July 9, 2019 the Court of Appeals
reversed the CT District Court and declared a CT statute unconstitutional because it
was preempted by the Federal Aviation Act, and entered judgment for Tweed.
Mr. King for many years participated as a guest Lecturer in Judge Freedman's
Legislative Practice class at the Quinnipiac Law School in Hamden. He has been
actively involved in various leadership roles in numerous professional and community
associations. He recently served as Corporation Counsel for the City of New Britain.
Mr. King has been a member of the Board of Directors for several organizations
including New Britain Chamber of Commerce and the Community Mental Health
Affiliates. He is a Past President of the Hartford County Bar Association and Past
President of Pathway Senderos New Britain. He formerly chaired New Britain Civil
Service Commission and the New Britain Democratic Town Committee. He has been
a member of the Executive Board and Past President of the New Britain Municipal
Economic Development Agency, and is a Founder and Past President of the Moorland
Hill School, a former member of the Board of Governors for the Fairfield College
Preparatory School, and chaired the Personnel Committee for the Democratic State
Central Committee. Mr. King currently serves on the Board of Directors of the
Hospital for Special Care and chaired its Governance Committee for eight years, on
which he continues to serve, and is a corporator for the Hospital of Central
Connecticut.

Mr. King received his J.D. from the Georgetown University Law Center in
Washington, D.C. and his B.S.F.S. from Georgetown University in Washington, D.C.
J.D., Georgetown University Law Center, Washington, D.C.

B.S.F.S., Georgetown University, Washington, D.C.
Chair, Connecticut Bar Association Liaison with State Government Committee
2014-Present

Hospital for Special Care
Board of Directors
Chairman, Governance Committee 2010 - Present

Corporation Counsel
City of New Britain, 2011 - 2013

Hartford County Bar Association
Past President
Municipal Law Committee, Co-Chairman

New Britain Housing Authority
Past Chairman, Board of Commissioners

New Britain Chamber of Commerce
Board of Directors

New Britain Municipal Economic Development Agency
Executive Board, Past President

Mooreland Hill School
Past President and Founder

Pathway Senderos New Britain
Past President
Board of Directors

Fairfield College Preparatory School
Board of Governors 1998-2004

Community Mental Health Affiliates
Board of Directors 1996-2001

Democratic State Central Committee 1992-2002
Chairman, Personnel Committee

New Britain Democratic Town Committee
Chairman 1984-1990

New Britain Civil Service Commission
Chairman 1979-1984

Hospital of Central Connecticut
Corporator
United States Supreme Court

State of Connecticut

U.S. District Court, District of Connecticut

U.S. Court of Appeals, Second Circuit