Brian C. Courtney
Shareholder, Hartford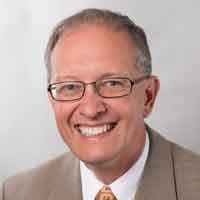 860.548.2665
bcourtney@uks.com
Download vCard
Assistant:
Amanda Sager
860.509.5302
asager@uks.com

Brian C. Courtney represents lenders and borrowers in all forms of real estate development and financing, including commercial lending, asset based lending, real estate and construction finance, equipment finance, bond transactions, and mezzanine finance. In the corporate area, he represents large international businesses as well as small family owned business, with a particular emphasis on non-profit companies. In the real estate area, he represents a variety of real estate developers, with a particular emphasis on affordable and multifamily housing.
In the litigation area of his practice, he has extensive bankruptcy experience representing debtors, bankruptcy trustees, creditors committees, and secured and unsecured creditors. He has litigated a number of state court receiverships for nursing homes on behalf of creditors and owners. He has litigated fraud, contracts, and predatory lending cases in federal district court. Mr. Courtney is chairman of the Community Development Citizens Advisory Commission for the Town of Hamden responsible for the disbursement of funds received by the Town from HUD, and is a director for Lifelong Learning Corporation, a non-profit company that that owns and operates learning centers and youth programs located in various affordable housing projects throughout the country. He is also the President of Bozrah International Inc., a non-profit company which provides quality of life assistance to tenants in affordable housing projects, and owns interests in six affordable housing projects in Texas. He is a frequent lecturer on commercial topics. Mr. Courtney is a frequent lecturer on commercial topics. He was an adjunct professor for the University of Hartford where he taught a course entitled "Workouts, Foreclosures and Bankruptcy" for a dozen years. He is the author of numerous articles in his practice area.
Representative Transactional Matters
Lead counsel to Sovereign Bank in connection with its acquisition of over 100,000 commercial and consumer loans totaling over $100 billion from Fleet pursuant to an asset divestiture required by the Justice Department as a precondition to Fleet's merger with BankBoston, N.A.


Represented Sovereign Bank in the $29,000,000 financing of the historic Colt Firearms factory in Hartford, Connecticut for the construction of commercial and retail space and market rate apartments. The project included additional funding from historic tax credits, and a grant from the CT DECD.


Represented the purchaser of Everett Gardens, a 184-unit in affordable housing project in Camden, New Jersey tax exempt revenue bonds issued by the Camden County Improvement Authority and low income housing tax credits.


Represented Hill Development Corporation in the acquisition of a 65-unit scattered site development including financing provided by Federal Home Loan Bank, the City of New Haven and Yale University and the issuance of low income housing tax credits to Enterprise Social Investment Corp.


Represented the construction lender in the conversion of a vacant hotel property into 173 apartments. The project was also financed through federal and state historic tax credits and loans from the two state agencies.
Representative Litigation Matters
Represented the owners of two Nursing Homes in Receivership and successful sale to new buyers. He developed a novel approach to resolving the over $10,000,000 in secured and unsecured claims against the companies to allow for the sale. The Receivership was the first successful case under the new Connecticut statute which limited the time for the sale or closing of a nursing home in receiver- ship.


Represented a factoring company in the prosecution of 65 separate suits in state and federal court to collect amounts owed by a defunct construction company.


Represented a major insurance company in the Chapter 11 Bankruptcy proceeding for Pacific USA, Inc. in Dallas, Texas and a related lawsuit against the debtor's parent corporation in Taipei, obtaining attachments on all of the parent company's assets. Mr. Courtney structured a settlement of both cases under which the assets under attachment were used to fund the bankruptcy plan, resulting in payment in full to his client on its $17,000,000 settled claim.


Represents Corporation for Independent Living (CIL) in the development of the Capewell Horsenails factory in Hartford. This project, which comprises an entire City block, involves the development of a non-profit incubator facility in conjunction with the Connecticut Association of Nonprofits, the new-construction development of 24 townhouses for sale to income eligible homebuyers, and the redevelopment of the former factory building into 72 apartments, 20% of which will be affordable. The factory redevelopment involves a Brownfields grant from DECD, mortgage financing from the Capital Region Development Authority, construction financing, and federal and state historic tax credits.
J.D., cum laude, Boston College Law School, Newton, Massachusetts, 1989
-UCC - Reporter Digest, Member, 1986-1987

B.A., cum laude, Boston College, Chestnut Hill, Massachusetts, 1984
-Honors: Phi Alpha Theta
Connecticut Bar Association
Member, Executive Committee of the Commercial
Law and Bankruptcy Section
Past Chairman, Young Lawyers Division, Commercial Law and Bankruptcy Section

Director, Lifelong Learning Corporation

President and Board Chair, Bozrah International, Inc.

Chairman, Community Development Citizens Advisory Commission, Town of Hamden, CT

Advisor of Numerous Nonprofit Organizations
Speaker, Financing Your Business

 

- Connecticut Bar Association, 2010


Speaker,

 

Teamwork in Public and Private Partnerships, at the 2017 National Brownfields Training Conference in Pittsburgh, PA sponsored by the EPA.


Speaker,

 

Foreclosures and Repossessions, Lorman Education Services, May, 2008


Speaker, Real Estate Development from Beginning to End, Lorman Education Services, July, 2007


Speaker,

 

Enforcing Commercial Loans in Connecticut, Lorman Education Services, January, 2004


Speaker,

 

Enforcing Commercial Loans in Connecticut, Lorman Education Services, June, 2004


Speaker,

 

Recent Developments in Commercial Bankruptcy Law, Connecticut Bar Association Annual Meeting, 2006


Author,

 

The Connecticut Transfer Act, New England Real Estate Journal, March, 1992