Edward J. Pontacoloni
Shareholder, Hartford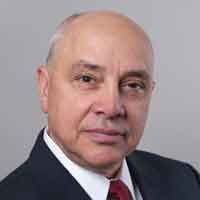 860.548.2647
epontacoloni@uks.com
Download vCard
Assistant:
Bonnie LaChance
860.509.5358
blachance@uks.com
Edward Pontacoloni maintains a commercial transactional and litigation practice. In the area of commercial litigation, Mr. Pontacoloni represents banks, commercial lenders and other creditors in matters involving collections, including foreign judgement enforcement, foreclosures, UCC collateral dispositions, creditors' rights, bank fraud and lender liability. He has advised and counseled banks and commercial creditors in both national and international transactions and litigation, including interstate and international finance, creditor's rights and lender liability litigation. In the area of commercial transactions, Mr. Pontacoloni has represented banks, financial institutions and other commercial lenders in SBA, USDA and Ex-Im Bank government guaranteed lending transactions and medium term commercial real estate, fixed asset and asset-based financing, including commercial fixed and leasehold mortgages and UCC Article 9 secured transactions.
Recently Reported Cases Include:
Gencarelliv. UPS Capital Business Credit, 501 F. 3d 1 (C.A. 1, 2007) Recovery of Prepayment Charges in Bankruptcy
UPSCapitalBusinessCreditv. C.R. Cable Construction, Inc., 181 S.W.3d 44 (2005) Marshalling
RPMachineEnterprises,Inc.v. UPS Capital Business Credit, 2007 WL 2475871 (U.S.D.C., Mass., 2007) Lender Liability
Export-Import Bank of the U.S. v. United Cal. Discount Corp. 738 F.Supp.2d 1047 2010 WL 3488226 CV09-2930 CAS (U.S.D.C., C.D. CA., 2010) Letters of Credit.
Mr. Pontacoloni received his J.D. from Western New England University School of Law in Springfield, Massachusetts, and his B.A. from Marquette University in Milwaukee, Wisconsin. Mr. Pontacoloni is a member of the Connecticut and New York Bar Associations and admitted to the U.S. District Courts for Connecticut and the Southern and Northern Districts of New York, the U.S. Courts of Appeal for the First and Second Circuit, and the United States Supreme Court.
Mr. Pontacoloni is a former general counsel to First International Bank and Special Counsel to UPS Capital Business Credit. A substantial portion of Mr. Pontacoloni's transactional and litigation practice has involved government guaranteed financing under the auspices of the U.S. Small Business Administration, the USDA Business & Industry Loan Program, the Export-Import Bank of the United States Foreign Buyer and Working Capital Loan Programs. In 2003 he became the first person in the nation to be awarded the Advanced Lender Diploma by the National Association of Government Guaranteed Lenders. Mr. Pontacoloni is Chairman of the Firm's Government Guaranteed Lending practice.
J.D., Western New England College School of Law, Springfield MA 1979

B.A., Marquette University, Milwaukee, WI 1972
Connecticut Bar Association

Meritas Law Firms Worldwide
Board of Directors 2008 to 2011
Finance Committee 2007 to 2009
Member Relations Committee 2009 to 2011

Southern New England NAVHDA
Director, 2007-2010

The Dr. John E. Flaherty Field Trial Association, Inc.
General Counsel

Lake George Music Festival
Board of Directors
State of Connecticut

State of New York

U.S. District Court, District of Connecticut

U.S. District Court, Southern District of New York

U.S. District Court, Northern District of New York

U.S. Court of Appeals, Second Circuit

U.S. Court of Appeals, First Circuit

U.S. Supreme Court
National Association of Government Guaranteed Lenders
Advanced Lenders Diploma - November 2003

Lake George Mayor Robert Blais
Mayor's Award 2016

Readers' Favorite 2016 Fiction Bronze Medal
Rooster, a Field Trial Fable